SO, I STUDY CONTENT STRATEGY, WORK FULLTIME AS EDITOR IN CHIEF OF FUTTER MAGAZINE AND HAVE TWO KIDS AND A HUSBAND. CAN SOMEBODY PLEASE STRATEGIZE MY LIFE?
Getting up at six o'clock, getting myself and the kids ready for kindergarten, school and work. Starting work at quarter to eight. Working until four pm, if i have to pick up the kids. Longer in case I don't have to pick them up. Rushing home to catch the start of the webinars at 7:30 pm. Or doing etivities.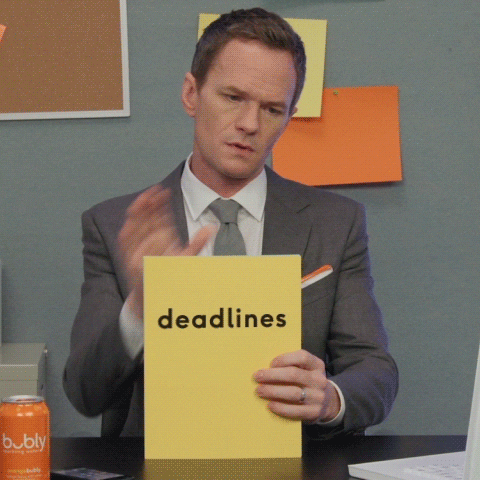 This is my life right now. And it will stay this way for at least the next six months. Don't get me wrong, I am not complaining. I like my studies, I love my job. But not being able to spend time with my family right now, sometimes lets me question my choice to study content strategy "berufsbegleitend". This masters programme is challenging, interesting, annoying. But one thing, it is definitely not, and that is "berufsbegleitend". Right now, for me it feels like a second, very challenging job.
But – and there is always a but … But not all is dark and twisted. At least, there are some interesting bits and pieces my life has to offer. Let me explain. For Futter, I have to develop a content strategy. A real world strategy, that the success of our product as well as our jobs are tied to. But hey, no pressure.
So, on to the interesting bits. Doing all the things we have learned during the last year in real life is quite surreal. There is no teacher to ask, when decisions have to be made on a daily basis. Thank god, for my colleagues – at work and at #cos17. If it weren't for all the cosis, I might have already given up.
So far, I have learned 3 things while working in real life with content strategy:
We learn about content strategy, the definitions in a fairly scientific environment. And there mostly everything is well reasoned. But in real life the edges get blurry. Not everything is black and white, like in all our great books. Kristina Halvorsons book and her blog are great navigators through the process. But in the end you have to make decisions, that fit your product. And there are a lot of grey areas.
Even if you can not relate to everything presented to you in a lecture, it is a great help in real life having heard of certain terms or tools. At least you know, where to look for more information.
Analytics and all sorts of data are your friends: Even if I am not the analytics-expert, there are quite a lot of people, who don't have a clue what I as a analytics-beginner am talking about. And data is a great help when trying to make a point!
So, to end this rather sad blog post on a high note, there is one thing, that helps me focus in my unstructured life right now. Try it, I promise this helps!
All hail to the Foo Fighters!