AT OUR MASTERS PROGRAMME CONTENT STRATEGY AT THE FH JOANNEUM, WE STUDY ALL THINGS CONTENT STRATEGY. BUT WHEN CAN WE SAY THAT A CONTENT STRATEGY IS SUCCESSFUL AND EFFECTIVE? ENTRY: THE MASTER THESIS.
When we started our studies nearly two years ago, we were content strategy babies. Few of us knew who Kristina Halvorson was. (I call her the Oprah Winfrey of content strategy). Even fewer knew about content modelling — looking at you, Lief!
But know, near the end of our learning journey together, we are able to formulate a content strategy. And a lot of us have already done so within their project papers. Also a lot of us are doing so right now, for the master thesis. And rightly so.
But what we haven't covered in much detail is the question: What happens after the content strategy? When and how do we know, if it is successful? It is a bit like all our favourite rom-coms? What happens in real life, when Richard Gere climbs up that fire ladder to kiss Julia Roberts in Pretty Woman? Do they live happily ever after?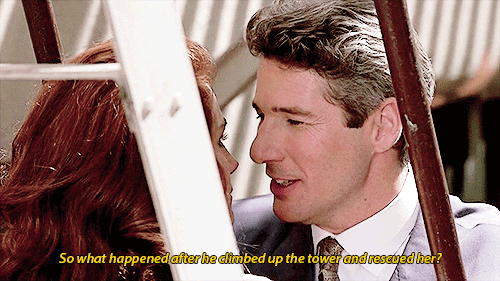 What comes after the happy end?
In terms of content strategy this not uncharted territory, but it is not ground commonly covered in all our beloved content-strategy-books. Yes, we talk about analytics, and yes there is talk about regular meetings and check ups. But which KPI's really do tell us if a content strategy is successful? What are the time frames that make sense to revisit the strategy and update said strategy? And who does that anyway?
These are some questions, i chose to look at for my master thesis. I already had to develop a content strategy for Futter, the Magazine i work for as editor in chief. We have been working with this new strategy since the beginning of this year. So, i will look at how this new strategic shaped our website and which impact this had.
I still have a lot of ground to cover, but "The Content Advantage", written by Colleen Jones is like a guiding light in this process. Her "Content Maturity Checklist" will be starting point of my master thesis. I will evaluate where we stand and how we can evolve to meet our business goals with Futter. During that process, i will try to discover success factors for a content strategy. Let's hope, i'll be successful!